Forth Valley Smile Design
Family Dental Practice and Facial Aesthetics Clinic
Gillian M Lennox
BDS MFGDP(UK) GDC no 72947
Gillian graduated from Glasgow University in 1997 and has always been a very active and respected member of the dental community. A committee member of the West of Scotland Division of the Faculty of General Dental Practice since 2000 and previous committee member of both the Stirling and Clackmannanshire branch of the British Dental Association and Local Dental Committee she gained her MFGDP(UK) diploma from The Faculty of General Dental Practice based at the Royal College of Surgeons in 2002.
Gillian has always shown a high commitment to postgraduate dental education and was a Dental Trainer from 2003-13 and was the National Adviser for Trainer Development (Dental) with NHS Education for Scotland from 2006-15.
Since becoming a partner in the practice in 2009 Gillian has been keen to offer new services to patients. She has a strong interest in minimally invasive dentistry, especially short term orthodontics, bonding and tooth whitening. She regularly attends courses both in the UK and USA. She is an accredited provider for Six Month Smiles and the Inman Aligner. Gillian was so impressed with the achievable results with the Inman Aligner that she treated herself with this remarkable appliance. Read more about her experiences with her appliance. She is also an accredited provider for the Sleepwell appliance that treats snoring and mild to moderate obstructive sleep apnoea.
Having undergone training with Professor Bob Khanna, who is the appointed tutor in facial aesthetics at the Royal College of Surgeons of England, founder of The International Academy of Advanced Facial Aesthetics and Professor of Facial Aesthetics at the University of Seville, Gillian was instrumental in the launch of the practice facial aesthetics clinic and offers a range of facial rejuvenation treatments and treatment for excessive underarm sweating (Hyperhidrosis.) Gillian has also undergone training for Skinceuticals, an advanced range of skincare products designed to prevent and protect the skin from the effects of photo-aging and ultimately skin cancer.
Outside of dentistry Gillian loves to cook and to travel.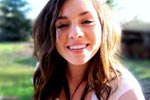 374 Main Street
Stenhousemuir
FK5 3JR
01324 552892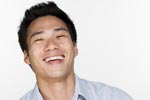 6 Weir Street
Falkirk
FK1 1RA
01324 621495