Forth Valley Smile Design
Family Dental Practice and Facial Aesthetics Clinic
About us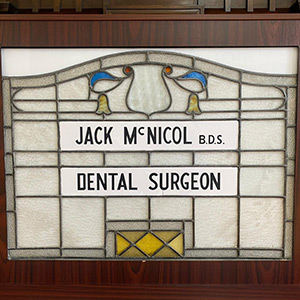 Jack McNicol began his successful career in Falkirk in 1958 and in 1988 his son Donald opened his practice in Stenhousemuir. Father and son worked together in partnership until Jack's retirement in 1992. Gillian Lennox joined Donald at the Stenhousemuir practice in 1998 and in late 2009 a new partnership was formed - Forth Valley Smile Design McNicol and Lennox.
Centrally located in both Stenhousemuir and Falkirk we are proud to offer NHS and private treatment to all patients and are currently registering new patients. As well as providing high quality NHS dentistry we offer an extensive range of private and cosmetic dental treatments, facial rejuvenation treatments and the Inman Aligner short term orthodontic appliance.
We have our own denture and ceramic laboratories on site at Stenhousemuir and are able to provide same denture repairs. We strive to achieve excellence in all aspects of practice and patient care. The practice has a high commitment to post graduate education and all team members regularly undertake courses and in-house training to keep up to date on latest techniques and developments.
Our aim is to make your visit as painless and relaxing as possible and we will do our upmost to make you feel at ease. We will not hesitate to answer any questions you may have regarding your treatment or available options.
Prevention is at the heart of our practice philosophy. From birth through to retirement and beyond, our goal is to help you achieve the healthiest smile possible. We look forward to welcoming you and your family to the practice.
Our dentists
Our team