Forth Valley Smile Design
Family Dental Practice and Facial Aesthetics Clinic
A very warm welcome to Forth Valley Smile Design McNicol & Lennox, your family dental practice in Stenhousemuir and Falkirk.
Our two practices have almost 100 years combined experience delivering high quality dentistry for all of the family. Whether you're just starting out in life, in your prime or enjoying your twilight years, we take pride in looking after your smile.
We look forward to welcoming you and your family to the practice.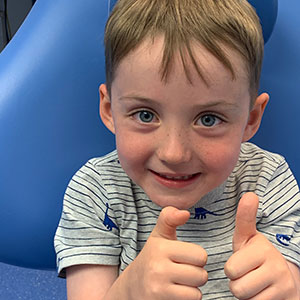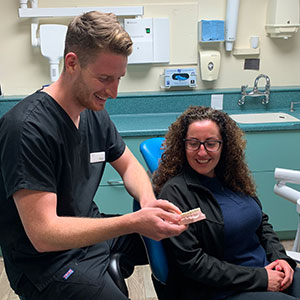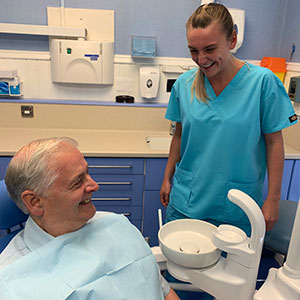 What our patients say
"Donald is a fantastic dentist, wouldn't go anywhere else" Mhairi Davidson

"I've been a patient of Gillian Lennox at Forth Valley Smile Design (FVSD) in Stenhousemuir for more than 20 years. Gillian and her staff are always very friendly and welcoming. Gillian has carried out a range of treatments on my teeth over the years and each time she has completed these to a high standard and always with my personal comfort in mind. She is a brilliant dentist who is passionate about her profession and the patients that she treats. I would highly recommend Gillian and FVSD to anyone" William Cravens

"Donald is an excellent dentist and all the staff are friendly and helpful" Brenda Cox
"Fantastic service always, just as you would expect from this practice. Massive thank you to Gillian and the team for their professionalism, kind manner and patience in their work, especially with my kids as they now love coming to this dentist and have no fears" John Lapsley

"Donald is a fantastic dentist. No faults whatsoever" Fiona McIntyre

"I have never taken the time to write a review, however I felt it was necessary to give praise where it's due. If anyone can relate, I used to be extremely terrified to go to the dentist. Having experienced quite a few different dentists, none of them ever made me feel at ease. Just sheer panic…. until discovering Gillian Lennox at Forth Valley Smile Design. Gillian has been an absolute God send and has taken the fear of going to the dentist away…from root canal to fillings, I am at complete ease and I trust I am in safe hands. Thank you, Gillian," Geraldine Easton
"I have been with the Falkirk practice for just over 14 years and in all this time the care and attention has remained first class. From the welcoming receptionists, nurses and dentists you will be treated with the upmost respect and courtesy. All treatments and procedures are discussed thoroughly and your questions answered clearly. I look forward to my appointments with confidence because I know I am in safe hands." Pearl Francis Hastie

"I have been using Forth Valley Smile dental practice for many years now. The staff are always welcoming and friendly. Gillian my dentist puts you at ease as soon as you walk in with a smile and conversation. She carries out her work in a professional manner and lets you know exactly what procedure she will be carrying out and what it involves. I'd highly recommend the practice to anyone" John Jess